Weill Cornell Medicine's educational mission emphasizes the importance of combining a strong, basic foundation in the medical sciences with extensive clinical training in patient care. Our physicians continue the tradition of cultivating the best of tomorrow's leaders in the field of medicine by stimulating creativity, while fostering independent thought and study.
Education in Obstetrics and Gynecology is unique in that it encompasses medicine, surgery, radiology, pediatrics, preventive medicine, and many other aspects of human biology. We provide learning opportunities across the entire spectrum of women's health from general to specialized care. Our well rounded curriculum, provides students with exceptional experiences, which are equally diverse and complex.
During the clinical portion of medical studies, students learn by actively providing care to patients under the supervision of our faculty physicians. Weill Cornell Medicine's model for clinical learning encourages students to analyze clinical problems rigorously, discuss the interpretation with physicians, and implement a clinical plan.
The OBGYN clerkship is offered at four sites – NewYork-Presbyterian/Weill Cornell, NewYork-Presbyterian/Queens, NewYork-Presbyterian/Brooklyn Methodist and Houston Methodist Hospital. All four sites provide an equal, but a different, experience for our clerkship students. At each site, students will spend time on obstetrics/labor & delivery, general gynecology, gynecologic oncology, and ambulatory care.

OBGYN Clerkship Director – Lona Prasad, MD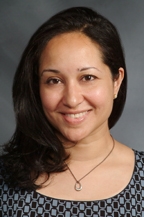 OBGYN Clerkship Associate Director – Steven Hockstein, MD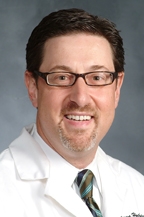 Course Coordinator Suany Bodenstab sub2016@med.cornell.edu 

Medical Student Electives


Glickman Fellowship
The Glickman Fellowship is designed to offer qualified medical students an in-depth experience in clinical gynecologic oncology at a renowned academic medical center. Glickman Fellows participate in operating room procedures, colposcopy clinic, daily patient rounds, and weekly clinical conferences. As a member of the clinical team, Glickman Fellows are expected to gain familiarity with the surgical, radiation, and chemotherapy treatments of the patients being cared for by the team. They are also responsible for preparing a presentation on a topic related to the management of gynecologic oncology patients. The Fellowship runs 4-8 weeks and a stipend is awarded to the selected candidate. 

Course Director – Melissa Frey, MD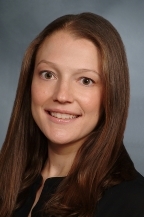 Minimally Invasive Gynecologic Surgery
Medical students who are chosen for this elective will achieve the proposed objectives by working with the course director and other members of the Minimally Invasive Gynecology division in the operating room, office, and SAILs simulation sessions. Our focus throughout the 4-week elective is to teach students how to use a variety of instruments and equipment for endoscopy and robotic surgery. Students who complete this elective leave us with an understanding of the management of conditions such as fibroids, pelvic pain, and endometriosis, as well as an understanding of the risks and benefits of minimally invasive gynecologic surgery.  

Course Director – Ja Hyun Shin, M.D.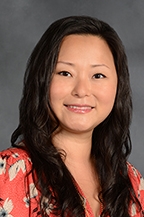 Clinical High-Risk Obstetrics
This is an elective in Obstetrics within the Division of Maternal-Fetal Medicine at Weill Cornell Medicine. The students selected for this 4-week elective will be part of the inpatient team evaluating, admitting, managing, delivering, and following obstetrical patients through out the post-partum period. There will be a particular focus on hospitalized antepartum patients. The students will be expected to make daily rounds independently on assigned patients, and to present them at sign-out each morning and evening. Students will be under the direct supervision of the Course Director. Students will work closely with attendings, Maternal-Fetal Medicine fellows, and residents assigned to labor and delivery, antepartum and postpartum units.

Course Director – Emilie L. Vander Haar, M.D.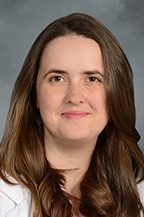 For Questions regarding electives please contact Suany Bodenstab at sub2016@med.cornell.edu.