Pelvic organ prolapse, urinary or fecal incontinence, urinary frequency and urgency are relatively common symptoms that affect women of all ages. While thousands of women have these symptoms, many are too embarrassed to discuss them with even their primary care doctors and do not seek treatment as a result.
At Weill Cornell Medicine, our physicians and surgeons are trained in state-of-the-art diagnosis and treatment options for the various pelvic floor disorders women may encounter in their lifetime. Our goal is to provide women options in the treatment of the above conditions and guide them to make the appropriate treatment decisions. This may involve behavioral and physical therapy, as well as medical and surgical treatment. We believe in a personalized approach to provide women safe and lasting outcomes.
If surgery is part of the treatment plan, we provide all aspects of care, including:
-        minimally invasive approaches through robotically assisted/laparoscopic means
-       traditional abdominal repairs
The Female Pelvic Medicine and Reconstructive Pelvic Surgery team, led by Drs. Tirsit Asfaw and Saya Segal, provides evaluation and treatment for conditions such as:
Pelvic-organ prolapse, commonly known as dropped bladder, uterus or rectum
Urinary incontinence, the inability to control bladder function
Overactive bladder
Recurrent urinary tract infections
Fistulas involving the genitourinary tract and rectum
Congenital abnormalities, such as vaginal cysts and other abnormalities of the vagina
Urinary retention
Fecal incontinence, the inability to control bowel function
Abnormalities of the urethra, such as Skene's gland cysts and urethral diverticulum
Our team is led by two female physicians who understand the concerns and stigma women may feel surrounding urogynecologic issues, which translates into being able to provide care tailored to the sensitivities women feel surrounding these common health issues.
Our Physicians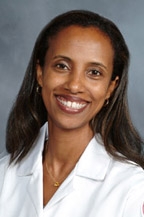 Associate Attending of Obstetrics and Gynecology
Associate Professor of Clinical Obstetrics and Gynecology
Associate Professor of Obstetrics and Gynecology in Urology
Director, Female Pelvic Medicine and Reconstructive Surgery
Director, Residency Program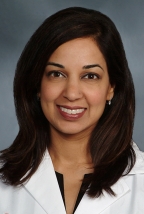 Assistant Attending Obstetrician and Gynecologist
Assistant Professor of Obstetrics and Gynecology
Associate Program Director, Urogynecology Fellowship