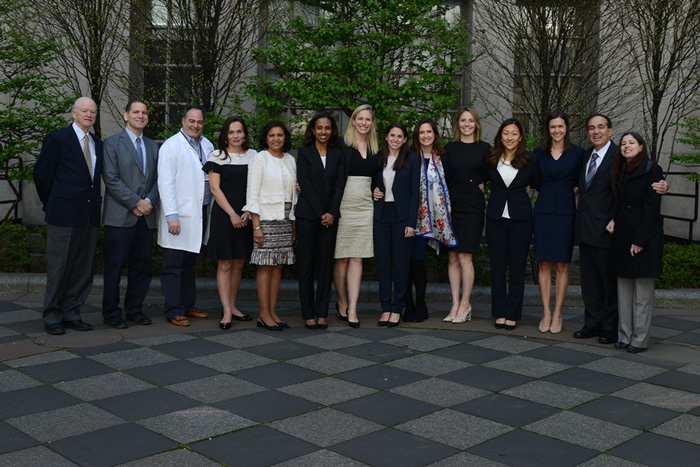 Thank you for your interest in our Residency Program in Obstetrics and Gynecology at NewYork Presbyterian Hospital - Weill Cornell Medical College. The information on this site offers a general description of our training program.
As you may know, all applicants for the GME-1 positions in Obstetrics and Gynecology are expected to apply using the Electronic Residency Application Service (ERAS) through your Dean's Office and join the National Resident Matching Program (NRMP) and the Educational Commission for Foreign Medical Graduates (ECFMG). You may obtain detailed information on the application process by contacting your Dean's Office or the Educational Commission for Foreign Medical Graduates (ECFMG), or by visiting the AAMC ERAS website.
We will accept electronic applications only. Residency interview dates for 2019 are as follows:
Friday, November 8th, 2019
Friday, December 6th, 2019
Friday, December 13th, 2019
Your file will be considered complete and reviewed for interview when the following documents have been received:
Common application form
Dean's letter (MSPE)
Medical School transcript
Three (3) Letters of Recommendation
USMLE Step I
Personal statement
CV
When completing your application, please be sure to check the box indicating your request for electronic transmission of your licensure test scores. Also, please be sure to update your electronic application with any changes such as contact address, e-mail address, telephone number or honors received.
Additional information:
We do not have a minimum score requirement for USMLE Steps 1 and 2.
No time requirements for time between medical school graduation and residency.
Our institution sponsors J-1 visas only.
US experience is not a requirement, but always helpful.
If you have any additional questions, please contact Patrisha Harripersaud, Residency Coordinator, at cumc-obgyn@med.cornell.edu. Our fax number is (212) 746-8490.
Sincerely,
Tirsit Asfaw, M.D.
Residency Program Director
Michele Haughton, M.D.
Associate Residency Program Director